Gajar ka halwa – How to make carrot halwa with condensed milk recipe – winter recipes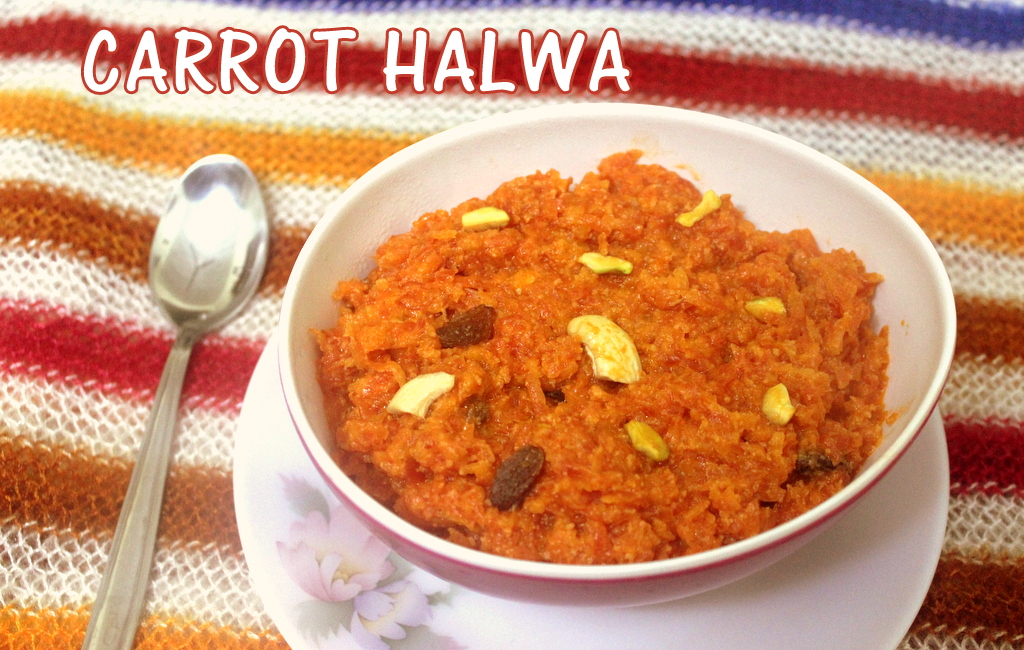 Carrot halwa or gajar ka halwa is a popular and traditional Punjabi dessert made from carrots, milk and sugar. It is traditionally had during festive occasions like Diwali, Holi and Raksha bandhan and popular across India.  Gajar ka halwa is best served hot during winter, but also tastes divine when served cold.  This recipe is different from the traditional method as it is made from condensed milk. It is also a  easier version of making carrot halwa.  It is definitely a time consuming process but it is really worth the effort once it is ready to be consumed.  You can also try carrot halwa with mawa which gives a rich taste to the halwa.  Do try this rich and great dessert this winter and enjoy!!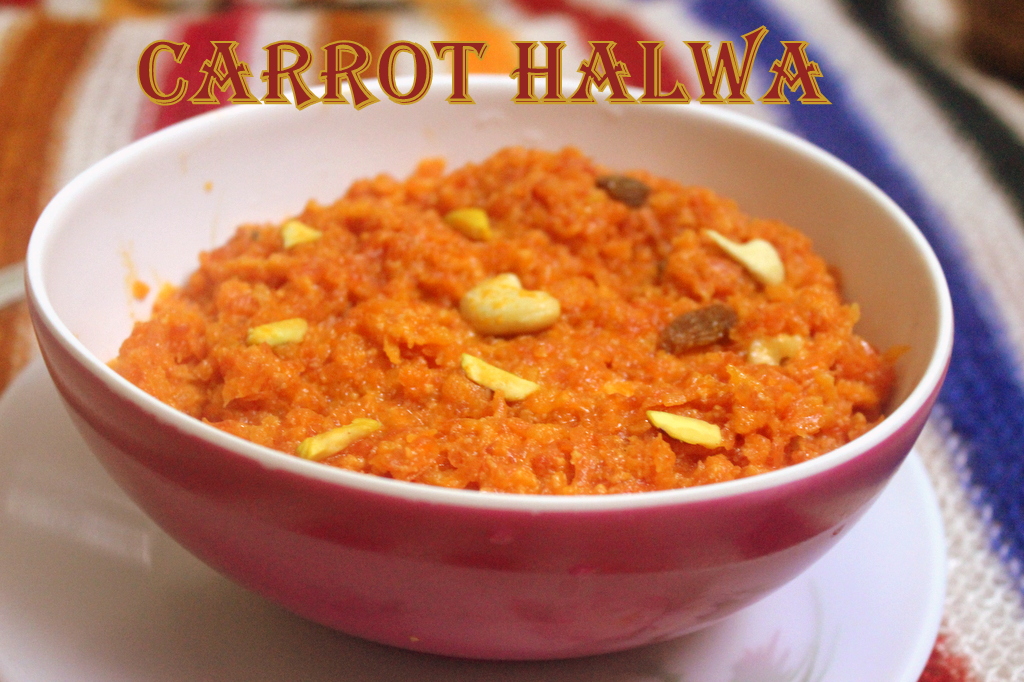 Prep Time :  20 mins
Cook Time :  45 mins
Servings : 10  persons
North Indian Cuisine
INGREDIENTS
Carrot – 1 kg
Milk – 1/2 litre
Milkmaid or sweetened condensed milk – 1 tin
Ghee – 4 tablespoons
Cardamom powder – 1/4 teaspoon
Cashewnuts – 15
Raisins – 15
HOW TO MAKE OR PREPARE GAJAR KA HALWA RECIPE
Wash the carrots thoroughly under running water. Cut the ends and peel the skin of the carrots.  Grate them with the help of a grater and keep aside.
Heat 2 tablespoons of ghee in a non-stick thick bottomed pan.  Add grated carrots and saute them for 4-5 minutes on a low flame till you get a nice aroma of carrots. 
Once the carrots shrinks a  bit, add milk and give a good mix.
Close the pan with a lid and cook till all the milk is fully absorbed.
Once the milk is fully absorbed and the mixture becomes little dry, add condensed milk and mix well.
Keep stirring at regular intervals and cook on a low to medium flame, till all the condensed milk is fully absorbed by the carrot mixture.  Then add another 2 tablespoons of ghee, cardamom powder, cashewnuts and raisins
Cook for another 8-10 minutes flame till the all the moisture dries up and comes to a halwa consistency.  Switch off the flame
Yummy carrot halwa is ready to be served.  Garnish with nuts and serve either hot, warm or chilled.  Enjoy anytime of the day.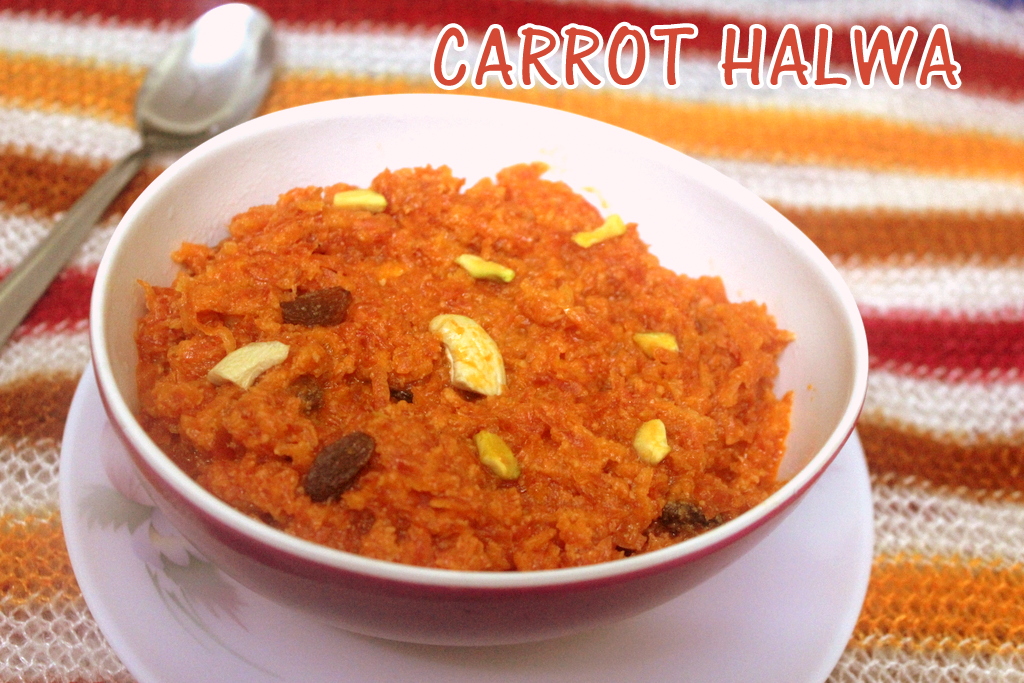 NOTES/TIPS
Use sweet and juicy carrots for best carrot halwa.
Cook the carrots till the all milk is fully absorbed, for best results.
It stays good for upto a week when stored in the refrigerator.  At the time of serving, just warm the halwa and serve.