Eggless mango cake recipe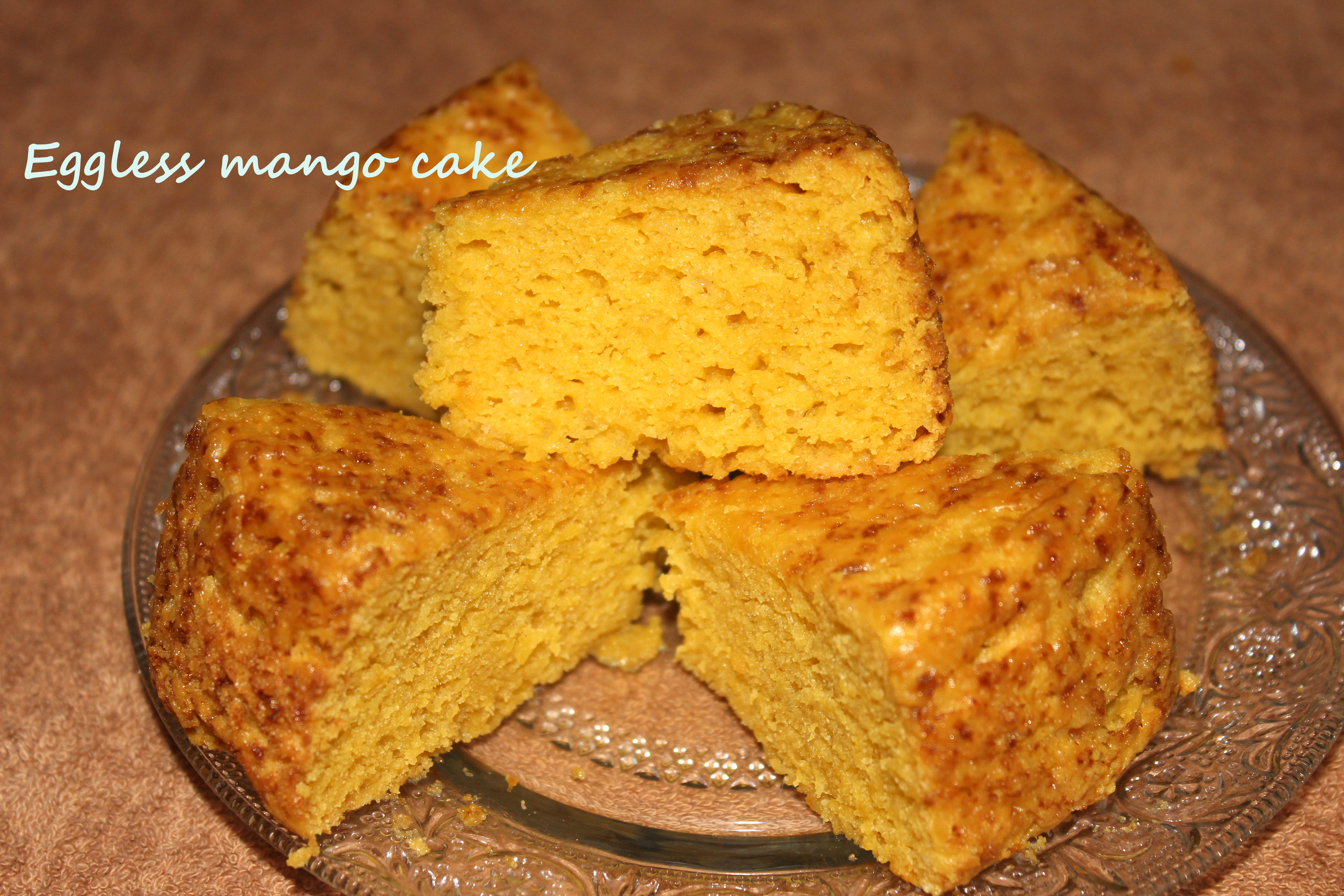 Mango cake is a very easy, tasty and delicious cake recipe made with mango pulp, sugar, butter and condensed milk and garnished with raisins. It is made without using eggs. Mango pulp added to the cake batter gives a good flavour and bright colour to the cake which will be enjoyed by your family. Do try this flavourful cake ….
Ingredients
Maida or all purpose flour - 1 cup
Ripe mango - 1 (large sized) or 3/4th cup mango pulp
Condensed milk - 1/2 cup
Powdered sugar - 1/2 cup
Butter - 1/3 cup
Milk - 4 tablespoons
Baking powder - 1 teaspoon
Baking soda - 1/4 teaspoon
Raisins - 2 tablespoons
Method
Step 1
HOW TO MAKE EGGLESS MANGO CAKE RECIPE Take a mixing bowl. Add maida flour, baking powder and baking soda. Sieve the mixture well to remove any solid particles. Keep sieved mixture aside.
Step 2
In a separate bowl, add butter, mango pulp, condensed milk and powdered sugar and mix them well. Then whisk the mixture nicely to get a fluffy batter.
Step 3
Preheat the oven at 180 degree centigrade.
Step 4
Take an oven container for baking the cake. Smear butter on the surface of the container and place a butter paper in the container. Smear butter on butter paper too.
Step 5
Now add maida flour mixture to the condensed milk and mango pulp mixture and mix well. Add raisins to this mixture. Whisk the mixture thoroughly without any formation of lumps.
Step 6
Once the batter is ready, pour the batter into the oven container and tap the container on the surface so that the batter is spread evenly.
Step 7
Place the container in the oven and bake for 20-25 minutes until light brown. Check if the cake is cooked by inserting a knife in cake. If the knife comes out clean, it means that the cake is cooked. Otherwise place the container again for 10-15 minutes and bake the cake.
Step 8
Once the cake is cooked, remove and place it outside to cool down. Then place the container upside down on a plate and remove the butter paper. The cake comes out easily.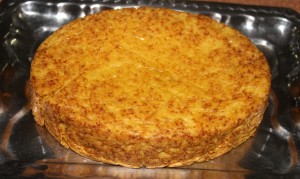 Step 9
Now cut the cake according the shapes desired and serve warm.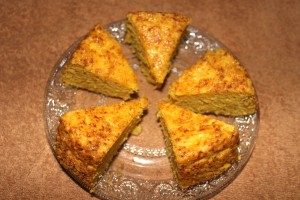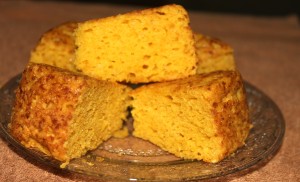 Step 10
NOTES ; Ensure that the cake batter is of medium consistency, neither too thin or too thick consistency. Baking time differs from oven to oven. Bake the cake for 25 minutes initially and then bake it again according to the requirement.