Oats idli recipe – healthy breakfast recipes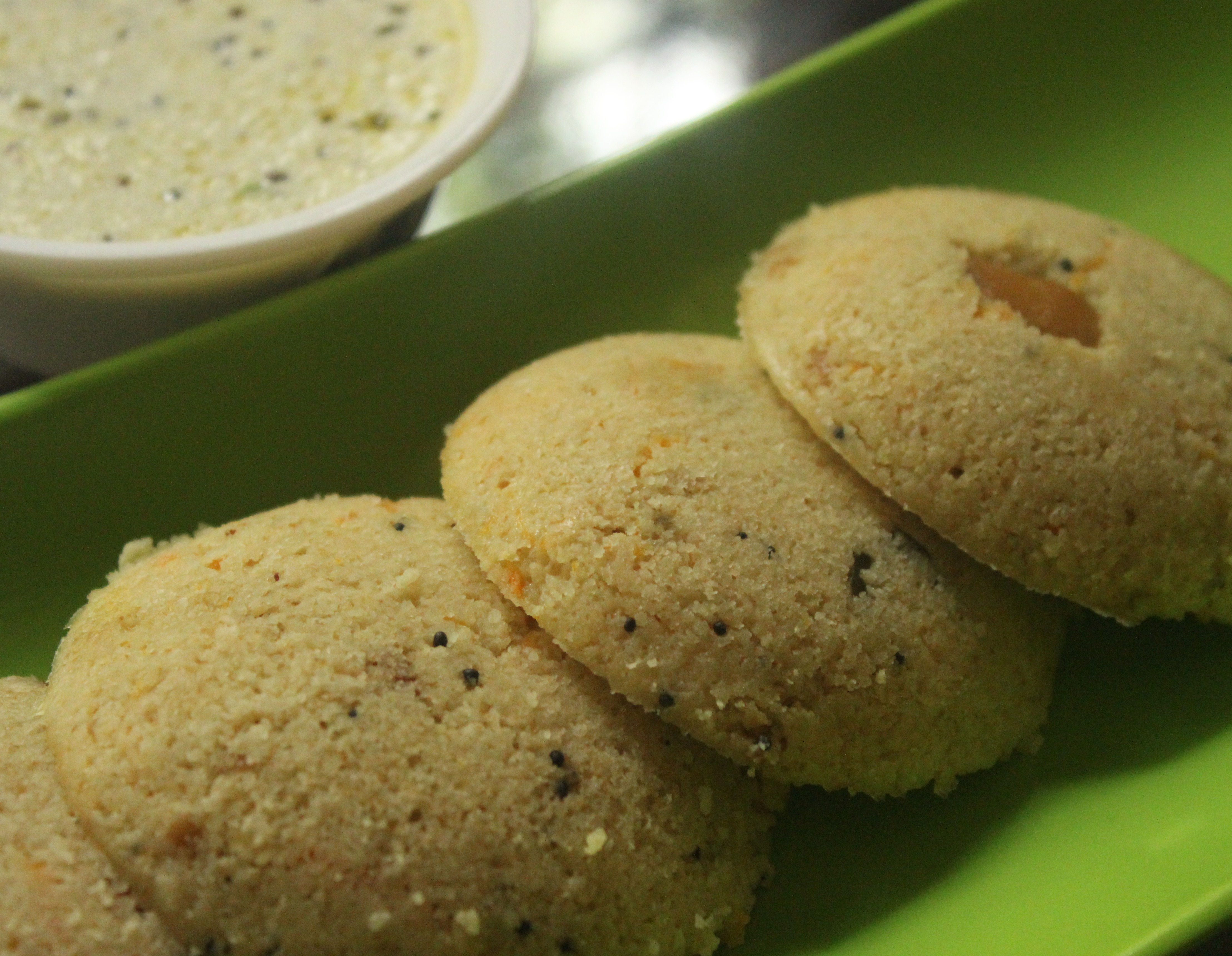 Oats has got lot of heath benefits.  It contains more fibre than any other grain which gives a feeling of fullness. It helps in lowering cholesterol and reduces the risk of heart disease. Oats idli is  made with powdered oats, semolina, curd and spices.  It is a very healthy breakfast to start your day.
Ingredients
Oats - 1 cup
Semolina or rava - 1/2 cup
Curd - 1/2 cup
Salt to taste
FOR SEASONING
Cooking oil - 1 tablespoon
Mustard seeds - 1/2 teaspoon
Urad dal - 1 teaspoon
Chana dal - 1 teaspoon
A pinch of asafoetida
Green chillies - 2 (chopped finely)
Carrot - 1 small (grated)
Few curry leaves and coriander leaves
Few cashew nuts (optional)
A pinch of baking soda
Method
Step 1
HOW TO MAKE OATS IDLI Dry roast the oats and once cooled down, grind the roasted oats into a fine powder. Keep aside.
Step 2
Heat oil in a pan. Add mustard seeds. Once it starts spluttering, add asafoetida, urad dal, chana dal and cashew nuts. Stir fry till light brown.
Step 3
Add chopped green chillies, curry leaves and grated carrot and fry till the raw smell of carrot exudes.
Step 4
In a mixing bowl, add powdered oats, semolina, salt and curd and mix well.
Step 5
Then add the seasoning and little water and mix well. Let the batter rest for 10 minutes. After 10 minutes, add baking soda and water as required, and mix the batter well to bring to a medium consistency..
Step 6
Heat sufficient water in idli pan. Grease the idli mould with little oil or ghee. Pour the batter into idli moulds.
Step 7
Steam the idlis for 20 minutes on a medium flame. Remove from the heat. Once cooled down, take the idli from the moulds and serve hot.
Step 8
Serve oats idli hot with sambar or chutney of your choice.
Step 9
NOTE : You can also add onions, peas to the batter to make the idli more nutritious.