Dosa recipes – Collection of 14 dosa recipes – south indian dosa recipes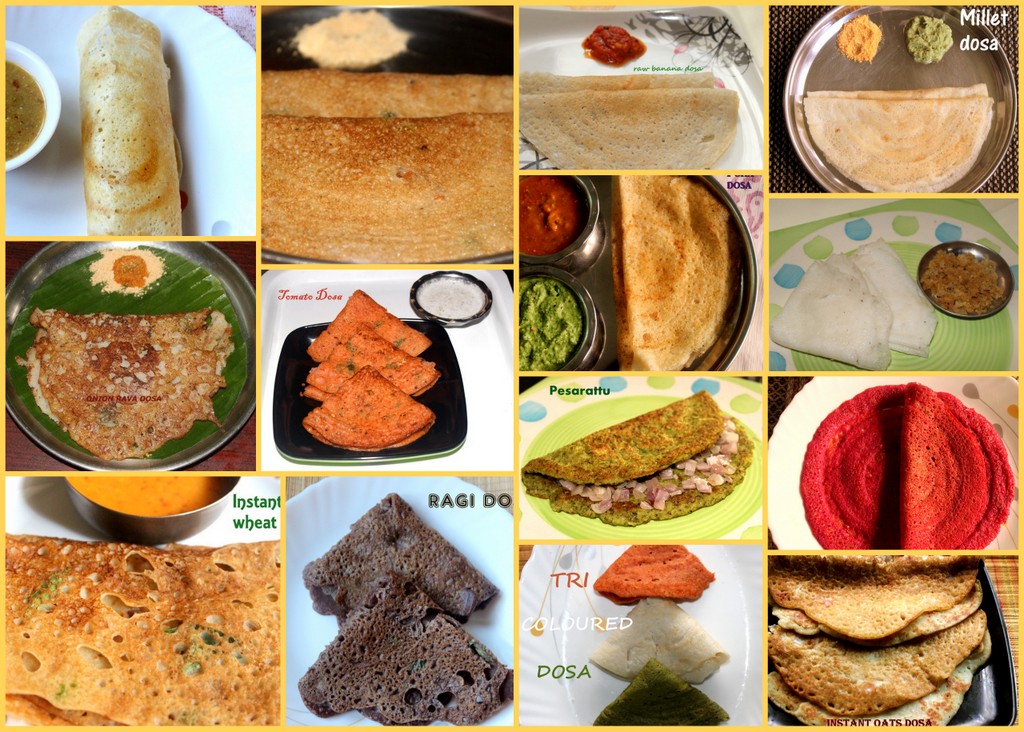 Dosa is a pancake made from a fermented batter of rice and urad dal.  It is a part and parcel of  South Indian diet, but nowadays it is popular all over India.  Dosa is best served hot with sambar or chutney or idli podi.  Dosa is high in carbohydrates and also a good source of protein, due to use of urad dal and rice.
The origin of dosa is linked to Udupi, probably because of the dish's association with the  Udupi restaurants. The original Tamil dosa was softer and thicker. The thinner and crispier version of dosa, which became popular all over India, was first made in present-day Karnataka.
Here are 14 dosa recipes from my blog, which I have compiled for your reference and use.  Hope you try these dosa recipes and enjoy !!