Paneer sandwich recipe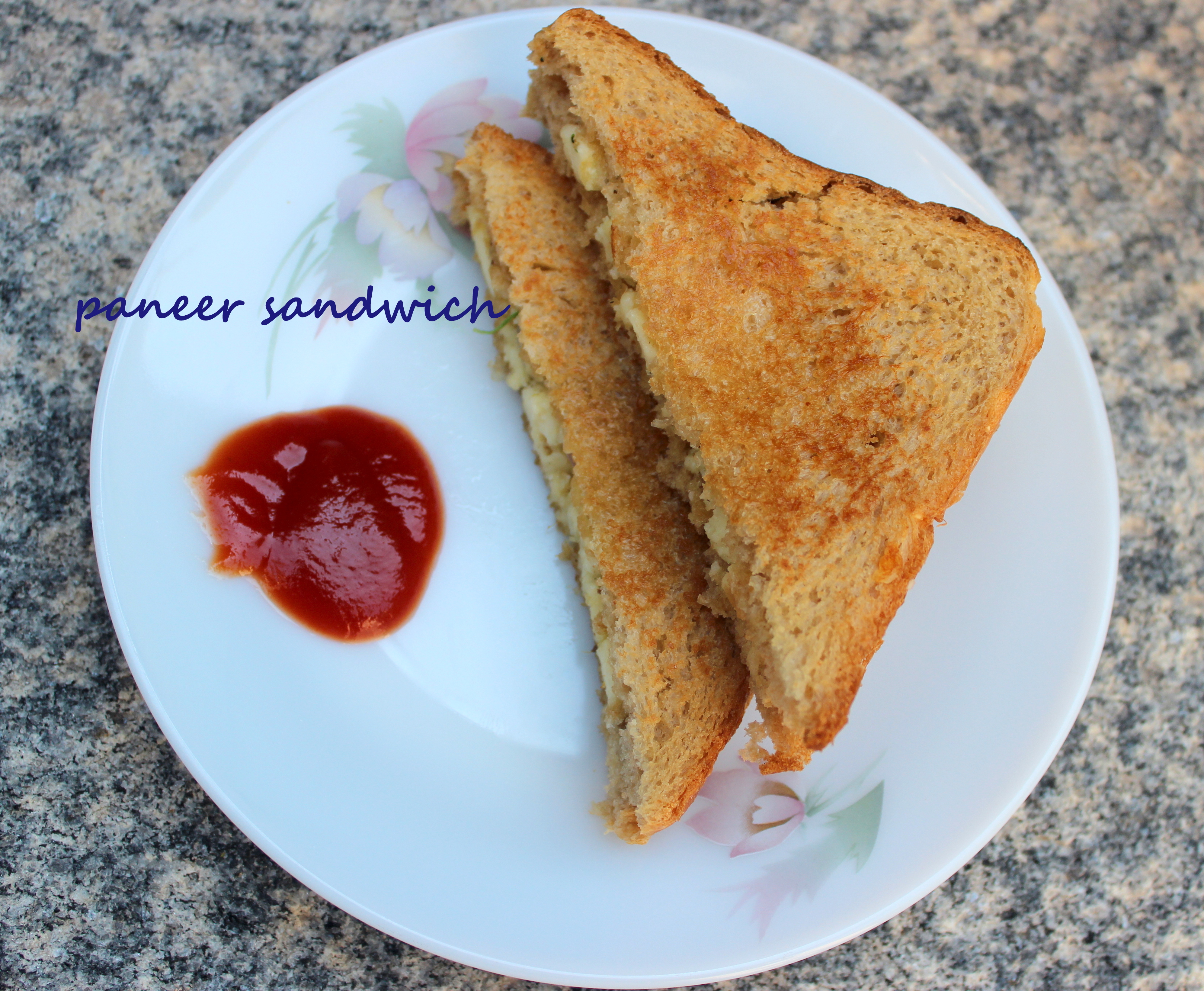 Paneer sandwich is a very healthy and simple sandwich made with paneer as the main stuffing. It makes up for a great evening snack or also can be had as a breakfast dish.
Ingredients
Whole wheat brown bread - 4 slices
Paneer or cottage cheese - 1/2 cup (grated or crumbled)
Onion - 1 (small sized)
Green chillies - 2
Chopped coriander leaves - 2 tablespoons
Black pepper powder - 1/4 teaspoon (optional)
Salt to taste
Tomato ketchup
Butter as required
Mint chutney
Method
Step 1
HOW TO MAKE PANEER SANDWICH RECIPE Crumble or grate the paneer and keep it aside.
Step 2
Heat 2 teaspoons of oil in a pan on a low flame. Add onions, green chillies and saute till light brown in colour.
Step 3
Add grated paneer, salt, pepper powder and coriander leaves and mix well. Switch off the flame. The stuffing is now ready to use.
Step 4
Take 2 bread slices. Apply butter on one side of the bread slice and mint chutney on the other bread slice.
Step 5
Spread paneer mixture on one bread slice (spread with mint chutney) and cover the sandwich with the buttered bread slice.
Step 6
Heat a pan or a tawa on a medium flame. Add butter and place the sandwich and toast them on both the sides till golden brown.
Step 7
Cut the sandwich diagonally and serve warm with tomato ketchup.
Step 8
NOTES : Alternatively, you can also grill the sandwich. You can add green capsicum or grated garlic or garam masala to give more flavor to the sandwich.