Diwali snacks recipes – easy Indian Diwali snacks for Diwali 2017 – Diwali recipes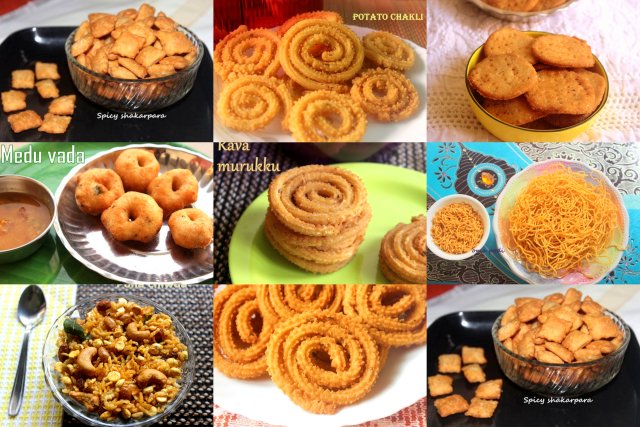 Diwali is one of the festivals which holds lot of importance in the Indian community.  It spiritually signifies the victory of light over darkness, good over evil, knowledge over ignorance and hope over despair.  Diwali festival typically extends over a five day period.
The five days of Diwali :
Day 1 " Dhanteras   the start of the financial year for most Indian businesses and is also the day of worship of the goddess of wealth, Lakshmi.
Day 2 " Naraka Chaturdasi  this is the day of cleansing. Oil baths are taken, people put on new clothes and food delicacies are prepared.
Day 3 " Diwali " Laxmi puja   The day of the new moon  Amavasya
Day 4  Kartika Shudda Padyami the day recognised when the tyrant, Bali, stepped out of hell and ruled the earth.
Day 5  Yama Dvitiya (or Bhai Dooj) is the day when love is symbolised between brothers and sisters.
Diwali is incomplete without sweets and snacks. I have compiled a list of Diwali snacks for your easy reference. Click on the individual link for the recipe page.
DIWALI SNACKS
Butter murukku                                       Murukku or chakli
Roasted gram murukku                       cornflakes mixture
Poha chivda                                      Thenkuzhal murukku
Spicy shakarpara                            Sweet shakarpara or shankarpali