Erissery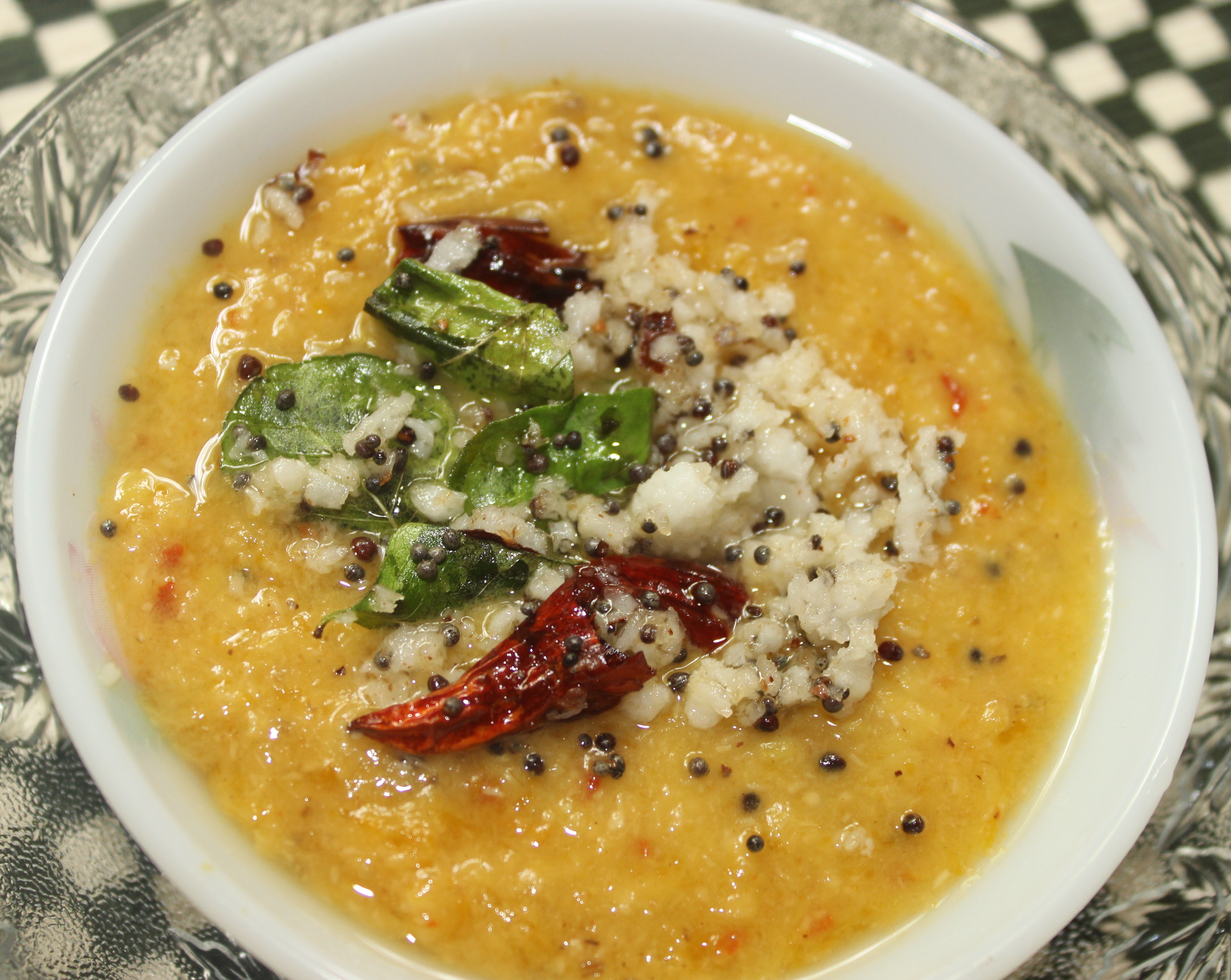 Erissery is a traditional Kerala dish prepared with yellow pumpkin, coconut and spices and it is specially made on festive occasions like Onam and Vishu.  There are many varieties of erissery.  But I have done this with yellow pumpkin and ground coconut paste and garnished with roasted coconut.  Erissery is one of the delicacies of Kerala Sadya.
Ingredients
Yellow pumpkin - 250 gms
Turmeric powder - 1/4 teaspoon
Salt to taste
Whole red chillies - 5 nos
Grated coconut - 1/2 cup
Cumin seeds - 1 teaspoon
FOR TEMPERING/SEASONING
Coconut oil - 50 ml
Mustard seeds - 1 teaspoon
Grated coconut - 2 teaspoons
1 string of curry leaves
Method
Step 1
HOW TO MAKE ERISSERY RECIPE Wash, peel and chop pumpkin into medium pieces.
Step 2
Pressure cook the pumpkin pieces with salt and turmeric powder or boil separately in a vessel of water till it becomes soft.
Step 3
Mash the boiled pumpkin and set aside.
Step 4
Grind 3 red chillies, 1/2 cup grated coconut and cumin seeds into a smooth paste by adding little water. (ground coconut mixture)
Step 5
Add this ground coconut mixture to the mashed pumpkin.
Step 6
Add little water if required. Boil this curry till it becomes of a thick consistency.
Step 7
Heat coconut oil in a frying pan. Add mustard seeds. Once the mustard seeds stop spluttering, add 2 broken red chillies, curry leaves and 2 teaspoons of grated coconut.
Step 8
Add this seasoning to the curry and serve hot with rice.
Step 9
Note : Erissery can also be prepared by substituting different vegetables like yam and fresh plaintains.