Green gram sundal recipe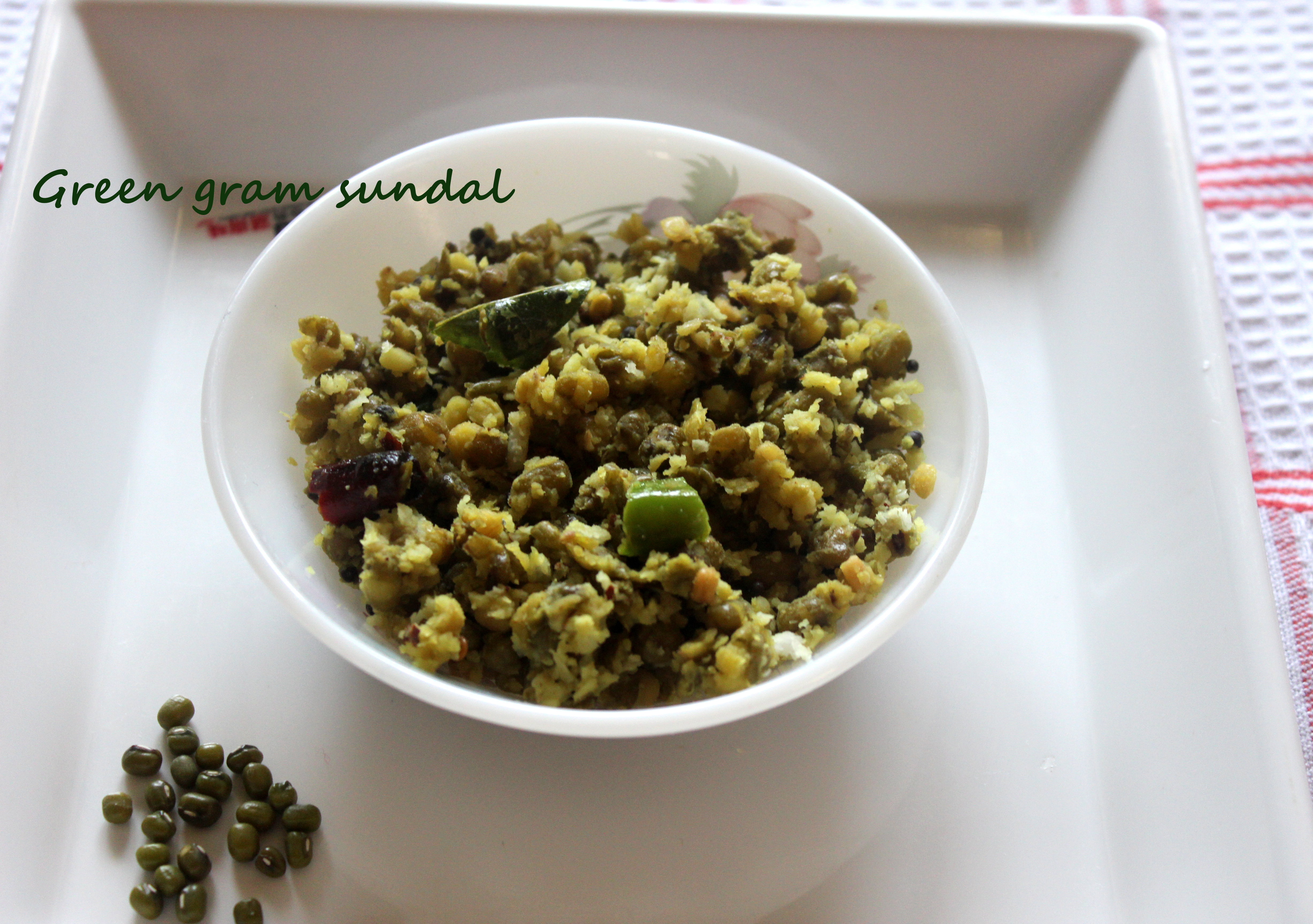 Green gram sundal is a healthy sundal made from whole green gram which is then tempered with urad dal, green chillies, red chillies, hing, curry leaves and garnished with grated coconut. During Navratri, varieties of sundals are prepared and offered as nayvedyam to God. Green gram sundal is a healthy and filling snack which can also be had as an evening snack.
Ingredients
Whole green gram - 1/2 cup
Cooking oil - 2 tablespoons
Mustard seeds - 1/2 teaspoon
Split urad dal - 1/2 teaspoon
Green chillies - 1
Red chillies - 2
Turmeric powder - a pinch
A pinch of asafoetida (hing)
Grated coconut - 4 tablespoons
1 string of curry leaves
Salt to taste
Method
Step 1
HOW TO MAKE GREEN GRAM SUNDAL RECIPE Soak whole green gram overnight or for atleast 6-7 hours. Next day drain the water and pressure cook after adding 1 cup of water upto 3 whistles.
Step 2
Once the pressure is cooled down, drain the water and keep it aside.
Step 3
Heat oil in a pan. Add mustard seeds. Once the seeds stops spluttering, add asafoetida, green chillies, red chillies, curry leaves and urad dal and stir fry till the urad dal turns golden brown.
Step 4
Now add the cooked green gram, turmeric powder, salt and grated coconut and mix well. Switch off the flame
Step 5
Green gram sundal is now ready to be served.