Heerekai palya (Ridgegourd vegetable) recipe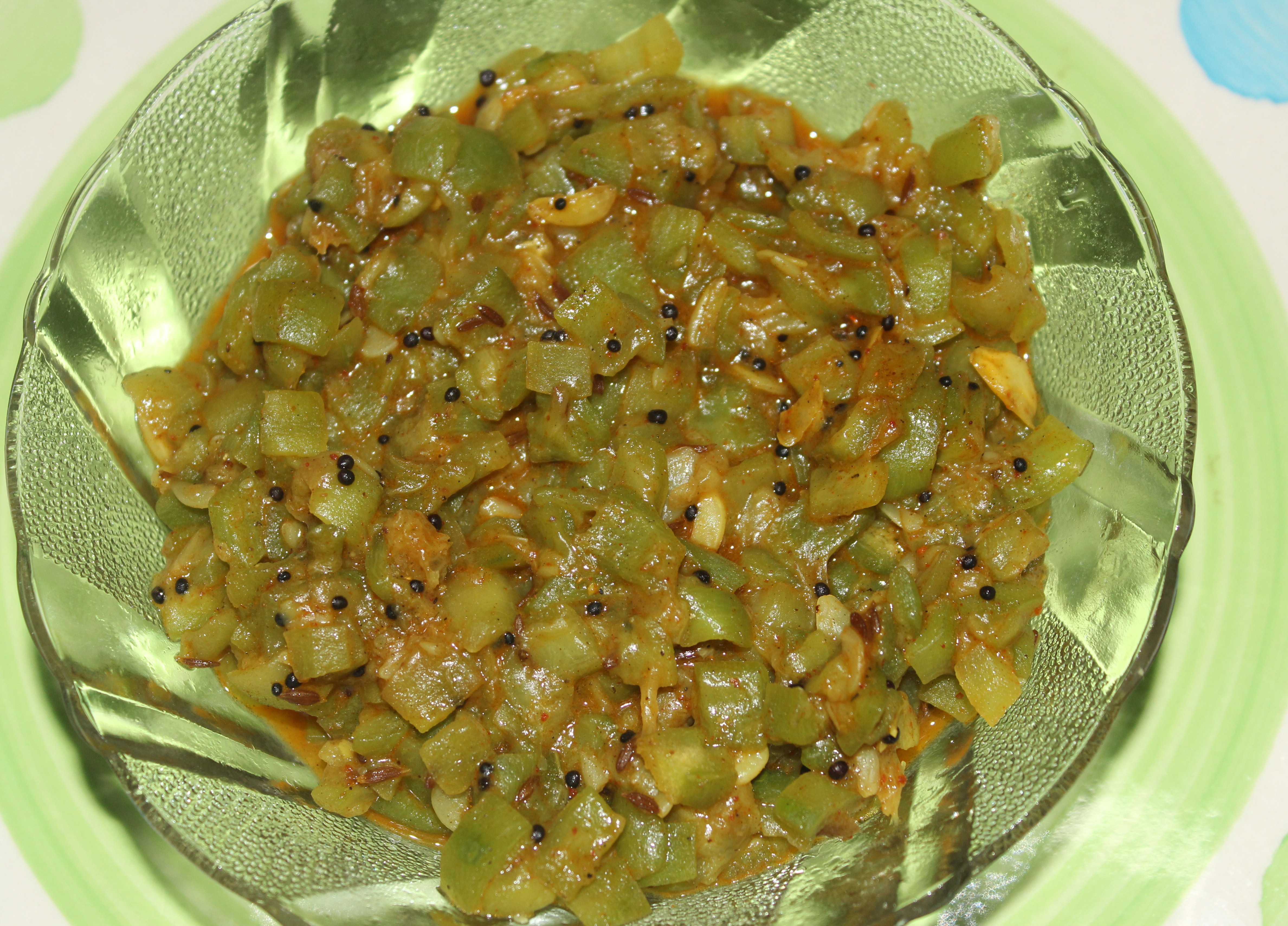 Ridgegourd vegetable is high in dietary fibre, iron and vitamin C.  It is also called as turai in hindi or peerkangai in tamil.  A simple and easy, but tasty recipe that goes well with rice and rotis.
Ingredients
Ridgegourd - 4
Mustard seeds - 1 teaspoon
Cumin seeds - 1 teaspoon
Turmeric powder - 1/4 teaspoon
Red chilli powder - 1/2 teaspoon
Garam masala powder - 1 teaspoon
Sugar - 1 teaspoon
Oil - 2 tablespoons
Salt to taste
Method
Step 1
HOW TO MAKE HEEREKAI PALYA RECIPE Wash, peel and chop the vegetable into small pieces and set aside.
Step 2
Heat oil in a pan. Add mustard seeds. When it stops spluttering, add cumin seeds and fry for half a minute.
Step 3
Add chopped ridgegourd, turmeric powder and salt and cook on a low flame with the pan covered with a lid.
Step 4
Cook till all the water is absorbed by the vegetable.
Step 5
Add red chilli powder, garam masala powder and sugar and mix well.
Step 6
Cook for another 2 minutes.
Step 7
Serve heerekai palya hot with roti or rice.
Step 8
Note : Ridgegourd vegetable has got water content, so there is no need to add water while cooking this vegetable.