Oats dosa recipe – how to make healthy oats dosa recipe – breakfast recipes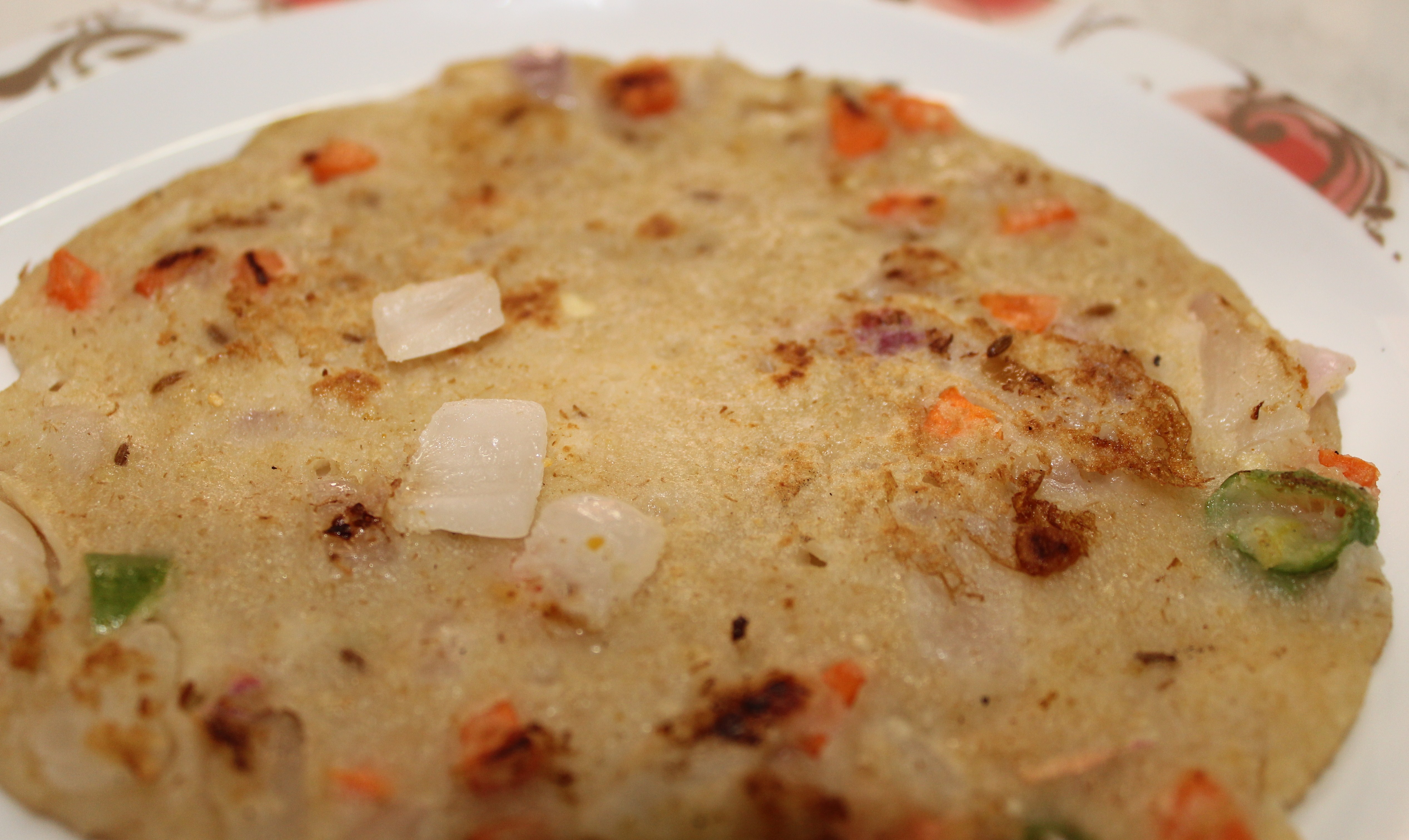 Oats are rich in proteins and fibre and helps in reducing cholesterol and gives energy to keep you going. A healthy and nutritious breakfast to start your day.
Ingredients
Oats -1 cup
Rice flour - 1/2 cup
Semolina (rava) - 1/4 cup
Onions - 2 nos
Green chillies - 4 nos
Carrot - 1 no
Curd - 2 tablespoons
Salt to taste
Method
Step 1
Grind oats in a mixer to a fine powder.
Step 2
Chop onions, carrots and green chillies finely and set aside.
Step 3
Take a bowl. Add all the ingredients and mix well.
Step 4
Add enough water to make a batter of pouring consistency.
Step 5
Heat a non stick tawa on medium flame. Pour a ladle of batter and spread evenly.
Step 6
Pour oil on all the sides. Turn over once the underside is done.
Step 7
Cook on the other side. Once done, remove from heat.
Step 8
Serve hot with chutney of your choice or tomato sauce.
Step 9
Note : You can add vegetables like capsicum, cabbage, tomato or peas to make it even more nutritious.