Onion chutney recipe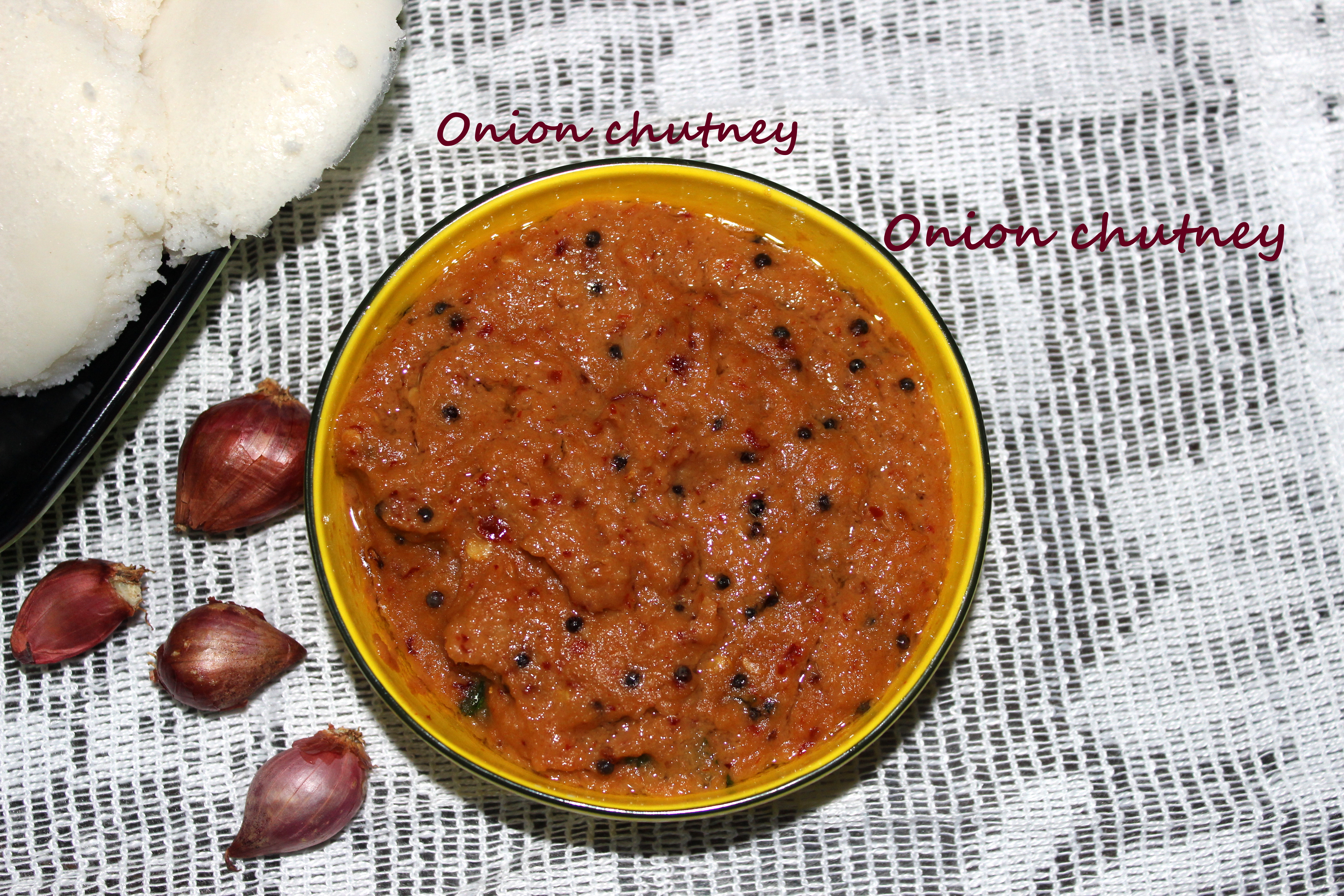 Onion chutney or vengaya chutney is an excellent side dish for idlis and dosas and is made without the use of coconut. Since onion is the main ingredient and no coconut is used, this chutney does not get spoilt quickly and can be carried along with idlis during long distance travel. Onion chutney is a perfect accompaniment and a common side dish in South Indian homes for idlis and dosas.
Ingredients
Onion - 1
Shallots / small onions - 12
Whole dry red chillies - 3 to 4
Tamarind - A small piece
Urad dal - 1 tablespoon
Mustard seeds - 1/2 teaspoon
Sesame oil - 3 tablespoons
Salt to taste
1 string of curry leaves
Method
Step 1
HOW TO MAKE ONION CHUTNEY RECIPE Peel the skin of the onions and slice the onions. Keep it aside.
Step 2
Heat 2 tablespoons of oil in a pan. Add the urad dal and red chillies and roast them on a low flame till golden brown. Set aside.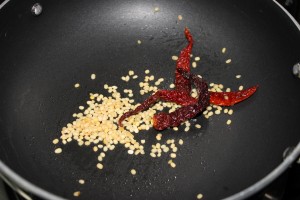 Step 3
In the same pan, add chopped onions and saute them till they become light brown. Remove them and set aside to cool down.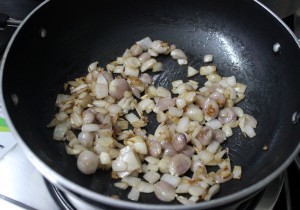 Step 4
In a mixie jar, add all the above roasted ingredients along with tamarind, salt and little water and grind into a smooth paste.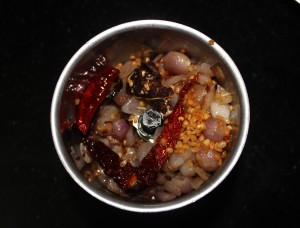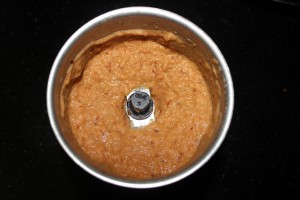 Step 5
Transfer the onion chutney to a serving bowl.
Step 6
Heat a pan with 1 tablespoon of oil and add mustard seeds and curry leaves. When the seeds start to splutter, pour this seasoning to the chutney and mix well.
Step 7
Serve onion chutney or vengaya chutney with hot idlis or dosas.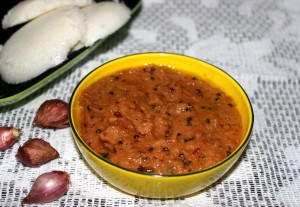 Step 8
NOTES : You can adjust the spice level by adding more or less red chillies. Only small onions can also be used for making this chutney since it has a sweet taste. Here I have used both regular onion and small onions as the chutney gets both sweet and pungent taste. If you do not have sesame oil, use any vegetable oil or cooking oil for making this chutney.