Mint or pudina chutney recipe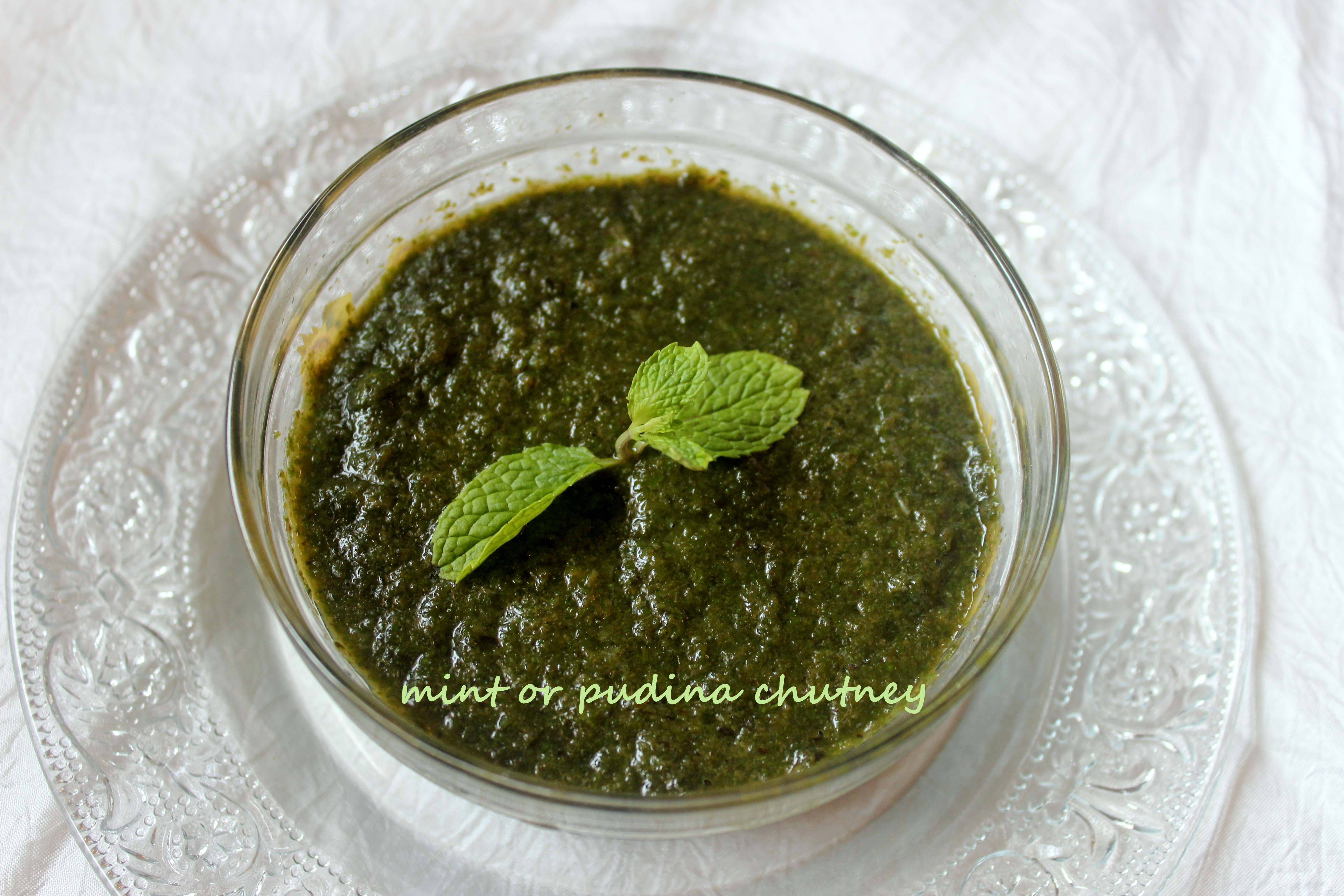 Mint or pudina chutney is a popular and basic chutney made by fresh pudina leaves and coriander leaves as the basic ingredients. It can be used as a side dip for various Indian snacks like kababs, tikkas, samosas or cutlets. Mint chutney is a perfect dipping sauce for various Indian snacks like samosas, cutlets, tikkas and also serves as a good spread for sandwiches.
Ingredients
Mint/Pudina leaves - 1 cup
Coriander leaves - 1/2 cup
Onion - 1/4 cup (chopped into medium pieces)
Garlic cloves - 2 to 3
Green chillies - 2 (small ones)
Sugar - 1/2 teaspoon
Lemon juice - 1 teaspoon
Salt to taste
Method
Step 1
Cut the roots from the coriander leaves. Separate the mint leaves from the thick stalk and keep aside.
Step 2
Peel the garlic cloves and remove the stalks of green chillies.
Step 3
Wash all the ingredients thoroughly.
Step 4
Grind all the above ingredients along with onion, salt, sugar and lemon juice in a mixer to a smooth paste using very little water. Remove the chutney in a serving bowl.
Step 5
Refrigerate the mint chutney and use as and when required.