Parwal ki subzi – How to make parwal ki sabzi recipe – North Indian recipes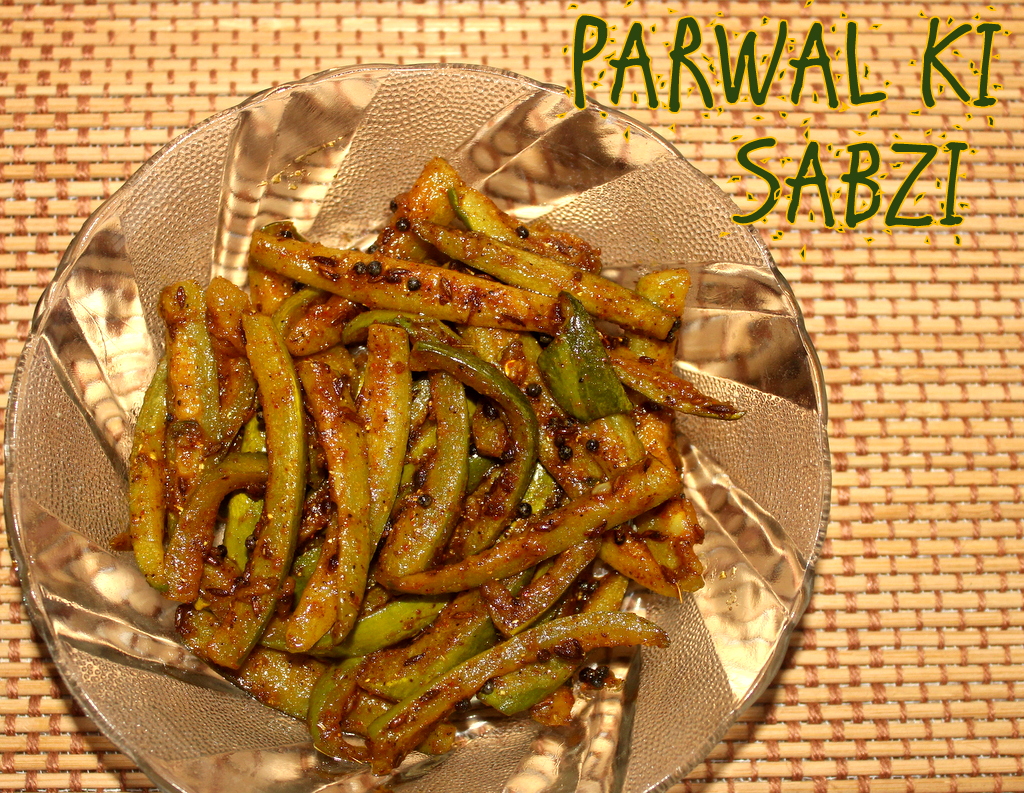 Parwal is also called as pointed gourd or green potato and widely grown in northern parts of India.  Parwal is a good source of vitamin and minerals, carbohydrates, vitamin A and C.  It is low in calories   and helps lower the cholesterol.  It is also called as potol in Bengali and parval in Gujarathi or hindi.  Vegetable made with parwal goes well with rotis or parathas and also as a side dish for dal rice.
Other yummy side dish for rotis :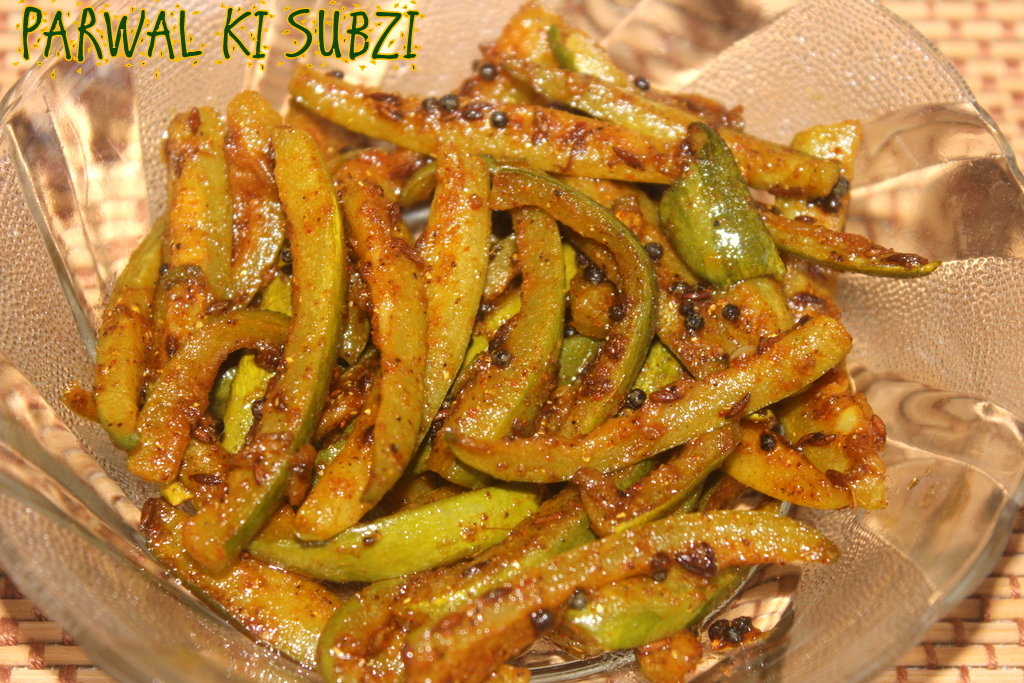 Prep Time : 10 mins
Cook Time :  15 mins
Servings :  2 persons
North Indian cuisine
INGREDIENTS
Parwal – 15 nos
Oil – 2 tablespoons
A pinch of asafoetida or hing
Mustard seeds or rai – 1/2 teaspoon
Cumin seeds or jeera – 1/2 teaspoon
Turmeric powder – 1/4 teaspoon
Red chilli powder – 1 teaspoon
Coriander powder – 1 teaspoon
Garam masala powder – 1 teaspoon
Amchoor powder – 1/2 teaspoon
Salt to taste
HOW TO MAKE OR PREPARE PARWAL KI SABZI RECIPE
Rinse the parwal well.  Cut both the pointed ends of the vegetable and discard them.  Chop the vegetable vertically into 4 or more slices, if you prefer thin slices.  Remove the seeds, if any.
Wash the chopped vegetable in  a colander and drain the excess water.  Heat oil in a pan on medium flame.  Add hing and mustard seeds and allow the seeds to splutter.  Once the mustard seeds stops spluttering, add cumin seeds and saute till light brown in colour.  Add chopped parwal, salt and turmeric powder and mix well.
Sprinkle little water  and close the pan with a lid.  Cook the vegetable on a low to medium flame till the parwal becomes soft and tender.  Stir in between occasionally.  Once the vegetable is cooked, add red chilli powder, coriander powder, garam masala and amchoor powder.  Mix well.  Add salt here, if required.
Cook on a flame for another 2 minutes on a low flame.  Then switch off the flame.  Parwal ki subzi is ready to be served.
Serve tasty parwal subzi hot with rotis, naans or phulkas or as a side dish for dal rice.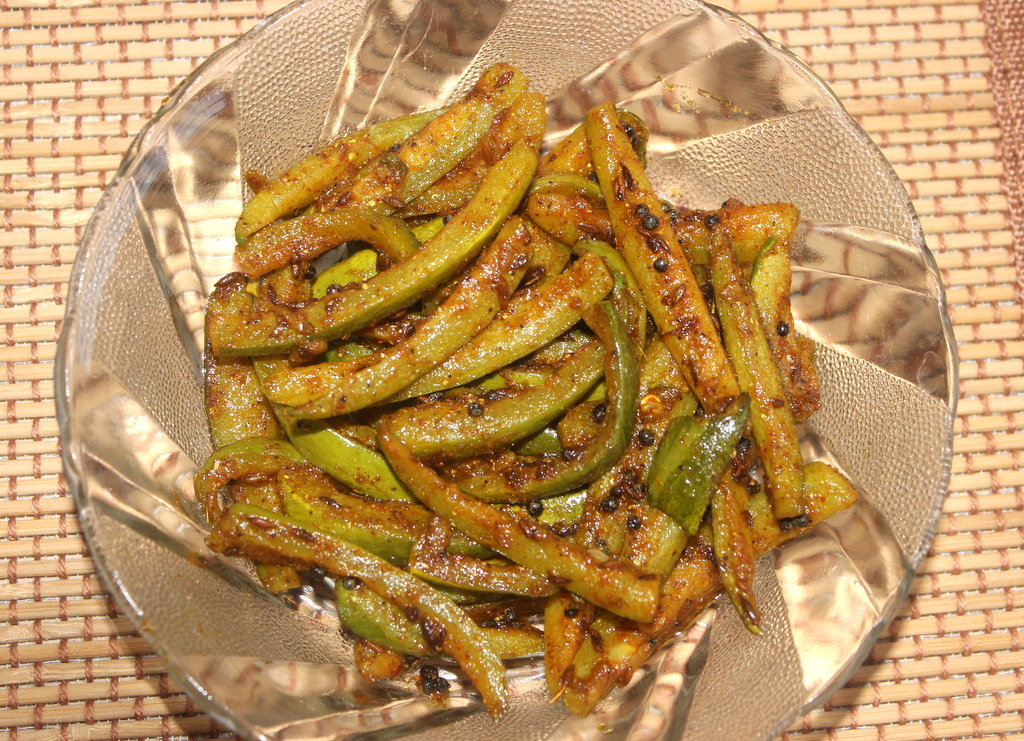 NOTES/TIPS
Discard the seeds thoroughly before cooking the vegetable.
You can add also vertically chopped potato slices along with the parwal to make it more tastier.
Stir the vegetable in between during cooking, so that it gets cooked uniformly and  does not stick to the bottom of the pan.